Protecting your personal information is important, especially your Social Security number. Stolen SSNs can be used for a wide variety of crimes. There are many ways to stay safe from phishing and scams. Beware of phony websites that pose as reputable companies or major brands. These sites will attempt to gather your personal information and use it to commit identity theft or other crimes. Listed below are some tips to stay safe from phishing and scammers.
How to Stay Safe From Phishing and Scams
When suspicious emails arrive in your inbox, do not open them. Make sure you check the sender's contact information independently and never use any details that appear in the message. When you receive a phone call asking for access to your computer, do not respond, just hang up. If you are asked to enter your password, your computer may be infected with malware. If your PC becomes infected with malware, this is when your computer may be at risk.
Keeping your private information safe is important. If you receive a suspicious email, you should immediately delete it. If the sender asks for your personal or financial information, always confirm their contact details. Also, never trust any computer remote access calls. If you receive a call from a company that claims to be from them, do not respond to it. You may be asked to login to your account to download a free upgrade. In most cases, this will install a virus on your computer.
How to Identify Phishing Emails
The best way to stay safe from phishing and scams is to be aware of the signs of a scam. Authentic emails from well-known companies have simple layouts and can be printed online. Scammers can easily create fake documents using the information they obtain online. In addition, many people let their guards down when receiving email from these companies. Be cautious when opening attachments and clicking on links in these types of emails.
Be cautious of emails that contain an unknown address or sender. Usually, phishing emails have a strange sent time and an irrelevant subject line. Often, phishing scams will ask for your bank details and other personal information. It's best to not open suspicious emails and only use the contact details they provide. You should also beware of phone calls from unknown numbers. These calls are almost certainly phishing attempts.
Watch For the Signs
One of the best ways to stay safe from phishing and scams is to be aware of the signs of a phishing email. Look for websites that look suspicious. They may contain hyperlinks to sites. Be wary of emails that appear to be urgent. They may also contain malicious macros. When a fake site appears to be urgent, it's probably a scam. If a website looks like it's from an official source, it's a phishing email.
When receiving an email with a strange sent time or subject line, don't open it. It's important to check the sender's details independently and don't use contact information in messages. If you're getting calls from unknown numbers, do not respond. These calls are likely scams. They may ask you to log into a fake website to steal personal information.
When you receive an email from a suspicious source, be suspicious of its sent time. This is a common phishing attack. A scam is one that attempts to lure you into giving out sensitive information. Be suspicious of an email with a strange sent time. You may not be receiving it from a legitimate source. If an email has a strange sent time and subject line, it is a phishing attack.
Conclusion – Stay Safe from Phishing and Scams
Don't click on suspicious emails. If they contain malware, they can spread to your computer and cause serious harm. While there are some ways to stay safe from phishing, remember that they are not as common as you may think. While a phishing email can look like a legitimate website, it can be a bogus website. These phishing websites are fake websites designed to steal your private data.
If you found this information to be useful, please give it a like and share it widely through social media to warn as many as you can. Subscribe above if you would like to receive notifications of new posts.  I'd love to hear from you in the comments, too!
Related Posts
Latest Posts

There are a lot of scams and hacks out there, and you need to be very careful about them. These can happen to anyone using…
Popular Posts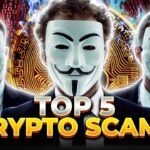 With so many people investing in altcoins and crypto tokens,…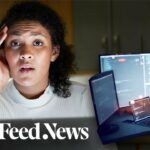 The cryptocurrency industry is attracting a lot of excitement and…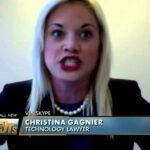 How to Protect Yourself From Online Scammers and Identity Theft…
As anybody reading my "About Darlene" page, you will see…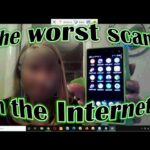 Could this be the worst scam on the Internet? These…