Watch out for these new common internet scams so you don't get tricked! New online scams are on the rise, and you need to know how to avoid them.
Overpayment Scams
Overpayment Scams are a prime example. If you're selling something on eBay, you may receive a payment that's much higher than the original price, and the scammer then asks for a refund. In most cases, you'll get a partial refund, but it still costs you money.
COVID-19 Scams
COVID-19 has caused the latest epidemic of tech support scams. These scammers are trying to exploit the widespread fear of the disease by pledging a $1,000 reward to anyone who joins a research trial. While this is an admirable gesture, it's also a form of theft. It is important to report any incidents of this type to the FTC. In some cases, scammers use fake websites or email addresses to target people with high levels of fear.
Phishing Scams
Beware of Phishing Emails and Texts: These scams use common beliefs and interests to trick you into divulging personal information. If you're a member of a religious community, you're at a higher risk of falling victim to this scam. If you're contacted by a member of the "government", there's a high likelihood that this is a scam.  When asked for personal information, NEVER give it out.
Phishing Scams are the newest online scams, and they target users of coin-mixing services. They pretend to be from an accounting firm or IRS website, which is why they make their emails look so professional. Many of these emails contain ransomware. While these are not directly online scams, they are associated with other scams and have become increasingly sophisticated. Delete these emails immediately.
Tech Support Scams
A tech support scam involves impersonating a tech support agent. These imposters may pose as representatives of tech support companies, and may even spoof caller IDs to appear legitimately. They will then request remote access to your computer to download applications or install malware. Once they have gained access to your computer, they'll use it to steal your information or install malware. And since you haven't authorized the installation of such malware, you'll be at risk of falling victim to this scam.
Website Popup Scams
A popup warning on a website is a common scam. The message may prompt you to download an application that will control your computer remotely. In many cases, the scammer will download a real virus and then call you for money to fix your computer. A legitimate company will never call you and ask you for money to fix your computer. It's a fake. If you don't see a popup warning, the message is a scam.
Phone and Email Scams
Phone and email scams are the most common scams. They often involve social engineering, and attempt to gain trust by making phone calls or sending emails. When you receive a message containing these types of scams, you should immediately call the sender to check that it's legitimate. If you're asked to give money, you'll be a victim of a phone and email scam.
Scammers have become bolder and more aggressive. They now offer free HHS grants or free Medicare prescription cards, or they post fake content on social media. These scammers will usually ask you to provide personal details, and the scammer will then steal your personal information. However, they can also make you pay for extra likes, so make sure you're careful before you part with your money.
Amazon Scams
Another new scam is Amazon. Scammers will often call you through a fake email claiming to be from your bank or credit card company, or they may pretend to be an official website for Amazon. They'll ask you if you recently ordered anything as it looks like uncommon activity on your account.  Once you've been contacted, they'll ask you to enter your payment information, and then threaten you with jail if you don't pay. Obviously, this isn't a safe option for your personal information.
New Online Scams Awareness
As technology evolves, so do the scams.  If you even think it's a scam, ask for proof.  Go on the web and research whatever is happening.  Listen to that little voice inside your head that something just isn't right and put the brakes on.  Don't be motivated by fast money or emotional scamming.  Stay safe out there!
I hope you found this to be informative!  If so, please give it a like and spread it widely on social media so others don't fall prey.  Subscribe above if you would like to be notified of future articles. Share your stories in the comments section – I'd love to hear from you!
Related Posts
Latest Posts

There are a lot of scams and hacks out there, and you need to be very careful about them. These can happen to anyone using…
Popular Posts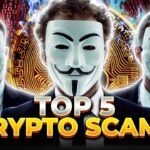 With so many people investing in altcoins and crypto tokens,…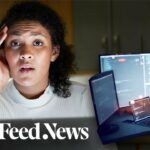 The cryptocurrency industry is attracting a lot of excitement and…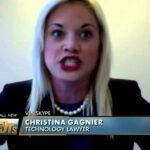 How to Protect Yourself From Online Scammers and Identity Theft…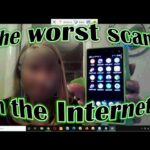 Could this be the worst scam on the Internet? These…
As anybody reading my "About Darlene" page, you will see…