Why do you need a VPN? Well, a VPN (Virtual Private Network) can be a great tool to save money while traveling. While you might not be able to get the same deals at different locations, you can still save money by selecting a local IP address. Many streaming services charge different prices based on location, so choosing a local IP can give you access to content that is only available in that country. In addition, you can avoid data throttling by selecting a VPN with many locations.
But, What is a VPN?
A VPN is a type of virtual private network that encrypts traffic and hides your real IP address. It allows you to surf the internet anonymously and avoid being tracked by people who may want to spy on your browsing activity. These VPNs are especially useful if you live in a country with censorship and can't access the websites you want to visit. These services can help you avoid this problem, as they can bypass censorship and keep you anonymous online.
Privacy Protection
VPNs protect your privacy by encrypting all your data and encrypting your traffic. Without them, your browsing activity can be tracked and sold to advertisers and product manufacturers. This can affect you negatively, as you might find yourself paying more for products or services than you expected to. A VPN can help you keep your activities private and protect you from repression and discrimination. By using a VPN, you can avoid all these problems and enjoy online privacy!
A VPN also allows you to access online content from different countries. This way, you won't be shown your IP address from your country, which can violate content service agreements. When choosing a VPN, make sure to find a service with multiple locations. You'll be able to browse anonymously. You'll never have to worry about tracking or being discriminated against because of your location again and you'll have the freedom to surf the internet and watch the news.
Use a VPN to Block Privacy/Data Breaches
Another major benefit to using a VPN is privacy. It keeps your personal data safe from cybercriminals and websites. It will also let you access content from other countries, which might not be available in your country. This is a great way to stay connected while traveling, as you'll still be able to access all of your favorite social networks and websites. You can also surf the internet anonymously.
Having a VPN will protect your data from being stolen. Your browsing habits and activities online can be tracked by external companies and used against you. For example, when you're shopping online, you'll find that websites track your activity and use that information against you. Moreover, your employer might use this information to sway you into paying higher prices.
Using a VPN will protect your privacy and ensure that you're getting the lowest prices possible. Furthermore, it will allow you to access sales around the world, which can save you a lot of money.
Why do You Need a VPN While Travelling?
VPNs protect your privacy. You might be able to access websites and services in another country when traveling. You can browse the web anonymously and bypass geo-restrictions. Besides, a it will help you get the best possible price and avoid data logging. This will make your travel experience more enjoyable. You won't have to worry about being hacked or being blocked while on your travels.
A VPN can protect you while you're using public Wi-Fi. It can also keep you protected while working from home. In addition, it protects whistleblowers, law enforcement officers, and investigative journalists from being tracked. Additionally, it can protect you when you're using VoIP and other websites that may be considered questionable. If you're a blogger or an online business owner, a VPN is your best friend.
You Can't Be Tracked
The most obvious security feature of a VPN is that it serves as an anonymous middleman between you and the internet. Your ISP cannot track your activities because you're using the IP address of the VPN server. In fact, your privacy can be compromised by anyone on the network. Title will prevent you from being logged out of your network. The best VPNs will prevent your IP address from being traced.
When you're browsing the internet, your ISP can see your IP address and your location, which makes your browsing data vulnerable. If your IP address is exposed, you can be tracked. This is dangerous, and a VPN is the best way to protect your privacy. The VPN will also protect your bandwidth. It will help you save money on your travel plans.
ISPs can track what you do online. A recent Senate vote allows them to keep logs of your online activities. Unless you're careful, your ISP can monitor your private data. However, a VPN can help you hide your identity and protect your privacy. The VPN will be the middleman between you and your ISP and will never reveal your identity. So, you can spend your time worrying about your internet and enjoying your online life.
Why do You Need a VPN? Conclusion
Along with privacy protection, a VPN can help you save money. Whether you're booking a flight or a hotel room, the prices can vary from place to place. When searching online for a hotel or flight, it is important to know where the price is. By using a VPN, you'll be able to access worldwide sales. By using this service, you'll be able to access prices at different places.
If you found this article useful, please give it a like and share. If you would like to get notified of my future posts, just subscribe above. Let me know what you think in the comments section below! Above all, stay safe out there!
Related Posts
Latest Posts
You can find out here how technology was used to trick a mother into believing her daughter was in danger and what you can do…
Popular Posts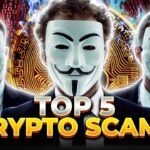 With so many people investing in altcoins and crypto tokens,…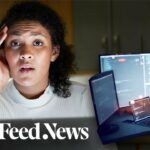 The cryptocurrency industry is attracting a lot of excitement and…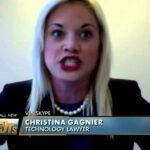 How to Protect Yourself From Online Scammers and Identity Theft…
As anybody reading my "About Darlene" page, you will see…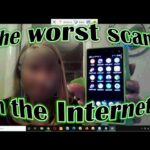 Could this be the worst scam on the Internet? These…