The cryptocurrency industry is attracting a lot of excitement and a lot of scammers. Some scammers even impersonate well-known figures, like Elon Musk, and set up fake cryptocurrency giveaways. Jane Lytvynenko breaks down how cryptocurrency scams work and how to avoid them.
How Cryptocurrency Scams Work?
Scam artists use various methods of deception to lure unsuspecting victims into investing. Some use spoofing, which involves sending out bogus messages that appear to be from reputable sources. Some also create accounts and then demand that their victims pay a fee for access to the funds. The victims can easily fall victim to these schemes and lose their hard-earned money.
Most major cryptocurrencies are secure and difficult to steal. The problem comes from the wallets, exchanges, and platforms where you are transferring your cryptocurrency. No one can protect you from these scams. Sadly, the scammers take advantage of this.
When dealing with crypto scammers, it is important to be cautious and understand how these companies operate. The best way to avoid them is to familiarize yourself with the warning signs that indicate a potential scam. Whether a site is based in the US, UK, or Australia, it will likely be unregulated. The company will appear professional and plausible. The scammers may even claim to be based in a sketchy tax haven. However, cryptocurrency investors often overlook these warning signs.
Initial Coin Offerings (ICOs)
When dealing with an initial coin offering (ICO), it is crucial to remember that these scammers often pose as legitimate companies, and promise 1,000% returns on investment. Regardless of what you think of the cryptocurrency, it is vital to protect your money and prevent losing money. The scammer may pressure investors to deposit their coins in compromised wallets to avoid being scammed. In this case, the investor has no means of recovering their money.
In the last few years, there have been numerous scams involving cryptos. The Federal Trade Commission reports that in October 2020, nearly 7,000 people lost money on cryptocurrency scams. These schemes generally include ICOs that involve a new token. While the value of a token can increase significantly, the fraudulent project is not a legitimate one. This is a fake that requires no effort to set up.
Unrealistically High Returns
Another common way that scammers target cryptocurrency investors is to offer unrealistically high returns. Some scammers may promise double or triple their money if you invest in their products or services. In addition, these scammers may use time-tested scam techniques like promising a huge return with a low risk. In these cases, the risks of being ripped off are significantly increased. You should always be wary of cryptos, especially if you're not sure how to handle them.
Impersonation and Lack of Knowledge
Scammers take advantage of the fact that most people don't understand how cryptocurrencies work. Some of these scams even impersonate well-known figures, such as Elon Musk, and set up fake giveaways to lure victims. But these scams can only hurt the reputation of legitimate businesses, which is why they should be cautious. The more reputable ones will always be more transparent. These companies will provide their customers with their customers' data and not sell it to competitors.
How Cryptocurrency Scams Work – The Most Common Types of Crypto Fraud
Let us take a look at some of the most common types of crypto fraud. Listed below are the most common forms of cryptocurrency fraud.
Social Engineering
The most common type of cryptocurrency scam involves psychological manipulation and deceit. These schemes use the victim's lack of knowledge and experience to convince them that they are dealing with a trusted entity. Scammers can pose as a member of a community, a tech-support representative, a friend, or a connection to make themselves seem trustworthy. In order to make this scheme work, they try to lure people by promising them unrealistic returns and a big payout.
Impatience of the Cryptocurrency Community
A second type of cryptocurrency scam capitalizes on a common feature of the cryptocurrency community: the need to find the next big thing. Many new tokens rose quickly last year, thanks to hype and short-term momentum. In an effort to find the next "meme coin" before the price starts skyrocketing, investors scour the trending assets and top gainers. They never see the real deal and are forced to wait for it to become popular enough to take advantage of gullible people. In other words, these fraudulent schemes make a lot of money by making you spend your hard-earned money for a fake.
Generally, scammers ask for your credit card and crypto wallet credentials, promising to double or triple the money you send them. Once the scammer has obtained your credentials, he or she will use them to load up your account with crypto, which is a scam. Then, the scammer will send your money to their own bitcoin address. This way, you can't get a refund. It is impossible to recover your investment after the scam.
Crypto Pyramid Schemes
Unlike real scams, cryptocurrency scams are based on a pyramid. The pyramid, or pyramid scheme, is a system where people join a network by referring other people. Typically, these people will pay you in cryptocurrency to do this. These individuals will ask you to provide your credit card information to join the network. Then, they will demand the tokens you want to invest in exchange for your money.
The scammers will convince you to invest money in their business, promising you a substantial return on your money. However, it is important to be skeptical about any investment opportunity that promises you a big return on your investment. And remember, if a cryptocurrency company offers a rip-off, you should be careful. You can avoid these by checking the URL and username of the website.
Some scams use a variety of techniques to lure people into investing in their scheme. Often, scammers will pressure you to invest in a scheme that promises huge returns. In addition, they may offer you bonuses or discounts to get you to invest in a fraudulent opportunity. The more complicated the investment, the more likely you are to lose your money. In general, you should only invest in cryptocurrency projects that are trusted by reputable third parties.
How Cryptocurrency Scams Work – Conclusion
Most crypto scams have no credibility whatsoever. They are not even honest. They promise astronomical returns and are just out to take your money. But they have a very low probability of achieving the returns they promise. Unlike other scams, they are difficult to detect. The FTC is the only official body that will be able to stop the spread of fake cryptos. The fact that many investors lose money online is proof that they are not.
Please give this a like if you found this information useful.  Share widely to ensure your friends and family do not get victimized by these fraudsters. If you would like to get notifications of future posts, just subscribe above. Feel free to leave a comment – I'd LOVE to hear from you!  Stay safe out there!
Related Posts
Latest Posts

There are a lot of scams and hacks out there, and you need to be very careful about them. These can happen to anyone using…
Popular Posts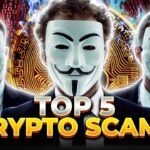 With so many people investing in altcoins and crypto tokens,…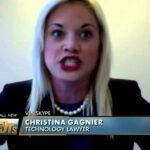 How to Protect Yourself From Online Scammers and Identity Theft…
As anybody reading my "About Darlene" page, you will see…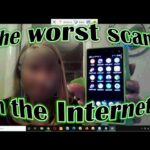 Could this be the worst scam on the Internet? These…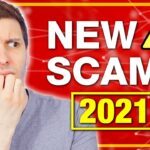 As the internet evolves, more people are online purchasing, looking…