In the comments to two of my previous blogs, Is Lazur a Scam? and Is freebitco.in a scam? I received quite a few comments on what cryptocurrency is and how does it work. I present to you here a brief primer on this subject so that you can participate in this market or at least be well-informed about it.
What Cryptocurrency Is and How Does it Work?
Cryptocurrency is a medium of exchange (like money) but that exists only in the digital world. You will never see or feel a bitcoin (the first and still foremost type of cryptocurrency). It relies on encryption, which makes the transaction secure.
The decentralized control of each cryptocurrency works through distributed ledger technology, typically a block chain, that serves as a public financial transaction database. It is an alternative to cash, credit cards or cheques. It allows for you to be completely anonymous and you can send or receive it without going through a third party like a bank.
No Central Authority
The most important feature of cryptocurrency, in my mind, is that it is not controlled by any central authority. The decentralized nature of the block chain makes cryptocurrencies theoretically immune to the old ways of government control and interference.
Cryptocurrencies can be sent directly between two parties via the use of private and public keys. Your transfers can be done with minimal processing fees, allowing you to avoid the steep fees charged by traditional financial institutions.
The benefits of this is that you can send money back to your family without incurring hefty international fees if you're working in a different country. Merchants no longer have to worry about payment fraud or invalid checks because people can only spend what they have.
How Exactly Does it Work?
To describe the exact way that it works, Wikipedia explains, "The validity of each cryptocurrency's coins is provided by a block chain. A block chain is a continuously growing list of records, called blocks, which are linked and secured using cryptography.[23][26] Each block typically contains a hash pointer as a link to a previous block,[26] a timestamp and transaction data.[27] By design, block chains are inherently resistant to modification of the data. It is "an open, distributed ledger that can record transactions between two parties efficiently and in a verifiable and permanent way".[28] For use as a distributed ledger, a block chain is typically managed by a peer-to-peer network collectively adhering to a protocol for validating new blocks. Once recorded, the data in any given block cannot be altered retroactively without the alteration of all subsequent blocks, which requires collusion of the network majority."
Cryptocurrency Mining
Put simply, mining is the process of validating other people's transactions with a computer and then adding them to the long, public list of all transactions known as the block chain. In exchange, you get rewarded with cryptocurrency. This is usually done on huge computer "farms" that takes vast amounts of electricity to keep them running and, especially, cooled from the heat they generate. As you can imagine, this isn't something that most of us would want to start from home.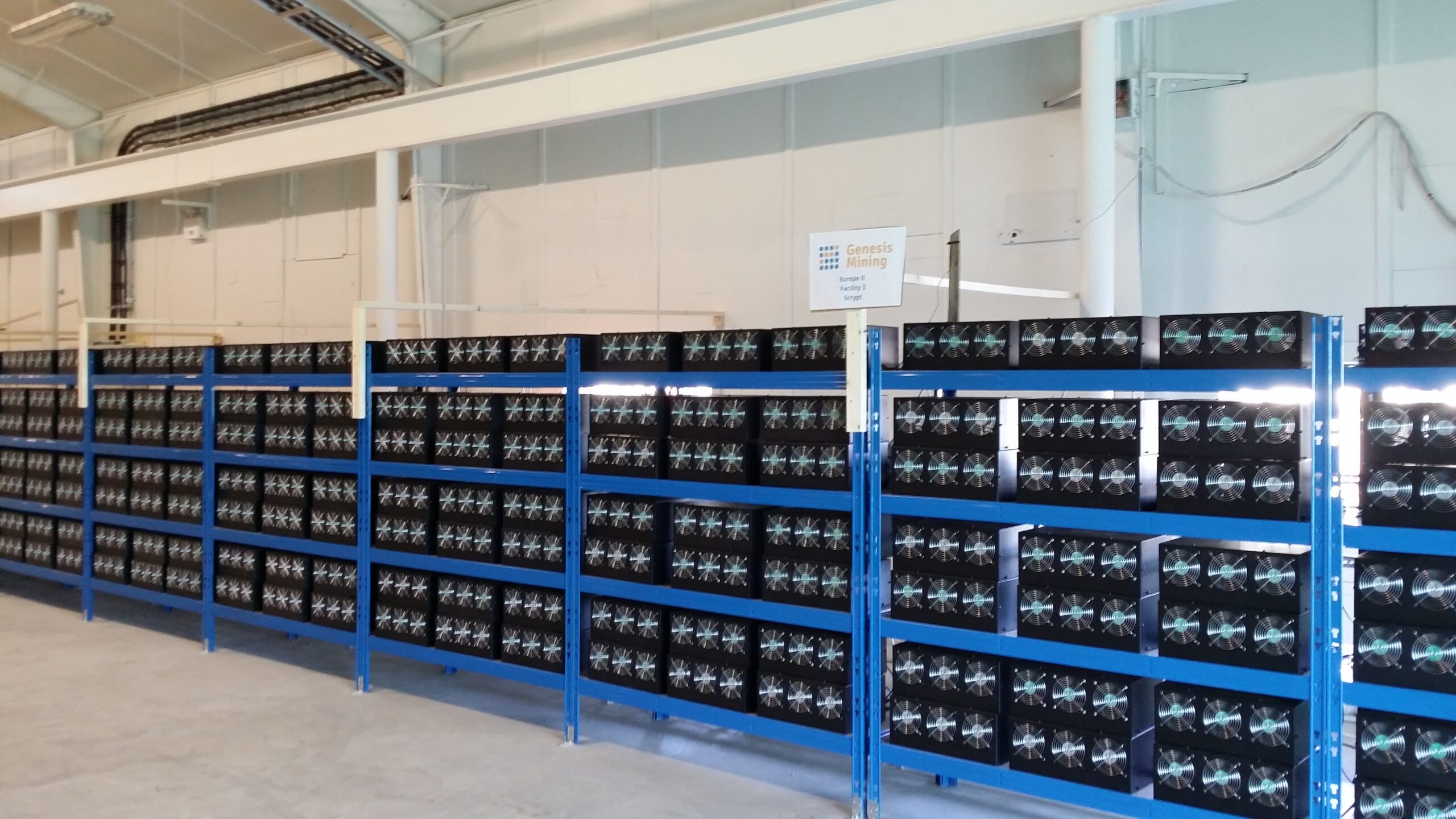 By Marco Krohn – Own work, CC BY-SA 4.0, https://commons.wikimedia.org/w/index.php?curid=40495567
Cloud Mining
The types of cryptocurrency mining that I review are all cloud miners. Cloud Mining is the process of bitcoin mining that uses a remote datacentre with shared processing power. This type of cloud mining enables all of us to mine bitcoins (or other types of cryptocurrency) without having to manage the hardware. It simply uses software on our computer and, if the computer is on anyways, does not carry any extra electrical costs.
Although Bitcoins were the first created and still the most commonly used today, there are many more types of cryptocurrencies like: Etherium, Litecoin, Doge, XRP, Stellar Lumens and others.
Cryptocurrency Exchanges
In order to use cryptocurrencey, you will need a virtual wallet to put it in. This is basically a software program where your crypto is stored and traded.
To be more technically accurate, however, crypto exchanges keep a secret piece of data called a private key which is used to sign transactions. They provide mathematical proof that they have come from the owner of the wallet. This electronic signature also prevents the transaction from being altered by anybody once it has been issued.
There are many exchanges out there and it would take pages and pages to describe them all. I have found that the two most commonly used are Binance and Coinbase and I will describe both below:
This is also an extremely popular and proven exchange. It trades not only in Bitcoins but also in Etherium, Litecoin, XRP, Stellar Lumens and many more. You can buy crypto with a connected bank account, debit card, SEPA transfer, Interac Online, and many more payment methods (but not PayPal).
Although it is an easy way for new users to buy crypto, it may track how they spend their bitcoin. Your cash held in Coinbase wallets are FDIC insured up to $250,000 – which is a huge benefit. This is also one of the easiest exchanges for you to use.
Click HERE to get a Coinbase wallet.  Sign up with me and both you and I get $10.00 to spend on your cryptocurrency of choice.
If you're looking to invest in cryptocurrencies, you may want to consider Binance. This is the largest cryptocurrency exchange in the world. Founded in 2017, Binance is based in the Cayman Islands. Whether you're new to cryptocurrencies or a seasoned investor, there are many reasons to trade with Binance. It offers the widest range of cryptocurrencies but is more complicated to use than CoinBase.
Investing in cryptocurrencies can be risky, but there's a good alternative: a custodial exchange. Binance charges a 0.1 percent fee for each transaction. Their transaction fees are the lowest out there, which is only important if you do more than 20 trades per year. The exchange also has a volume-based pricing model based on a 30-day trading volume. Users can choose from eleven different pricing levels, ranging from VIP 0 to VIP 10.
Click HERE to get a Binance wallet.  Its free.
Conclusion
I hope that this blog de-mystifies crypocurrencies for you!  Please make sure you leave any comments and questions below, however, so that I can further update and improve it.  I always love to hear from my readers!
Related Posts
Latest Posts

There are a lot of scams and hacks out there, and you need to be very careful about them. These can happen to anyone using…
Popular Posts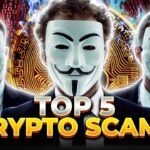 With so many people investing in altcoins and crypto tokens,…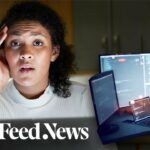 The cryptocurrency industry is attracting a lot of excitement and…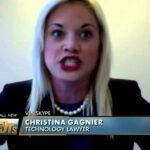 How to Protect Yourself From Online Scammers and Identity Theft…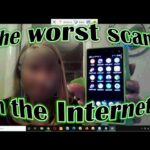 Could this be the worst scam on the Internet? These…
As anybody reading my "About Darlene" page, you will see…