How to Spot an Online Love Scam
Online love scammers are targeting lonely, newly bereaved people. They groom their victims like paedophiles or sex predators and use the complex language of love to lure them. While it is impossible for victims to determine if the person is telling the truth, they're happy to send money and share their story because they're in love. The most common tactic of these scammers is to request money from the victims and claim that they're still in a deep romance with the individual.  This way they can continue to scam the individual over and over again until the victim is bled financially dry and often facing bankruptcy.
Often, these scammers will request money or cryptocurrency for a false love. You need to avoid giving out personal information or financial details online. You also need to talk to your friends about the new love interest. Your family may have some concerns. Make sure your profile picture matches your personality. If you don't know who the person is, do a reverse image search to find out more about them. If you can't identify the person's real name, you're most likely dating a scammer.
RESEARCH, RESEARCH, RESEARCH!!!
When meeting a new love interest online, it's a good idea to take the time to research the person. You can do this by checking out their social media accounts and even performing reverse image searches on Google. Once you have a basic idea of who your new love interest is, you can move forward. Keeping an eye on your finances will help you spot scams before you send any money. Don't ever spend money on a relationship without first getting to know your partner.
Don't EVER Send Money
Don't send money unless you know them personally. Many of these online scammers pose as savvy investors and suggest sending money to an online wallet. The victims think this is a legitimate investment website. If you receive a text from someone who claims to be your love, it's a scam. You don't have to send any money to them if you don't want to become involved with a scam. They may ask for money straight up, cryptocurrency, prepaid gift cards or PayPal.
Watch out for the PayPal scammers. If they insist on you sending them money ONLY through "friends and family" on PayPal, they are most definitely a scammer.  If you pay using "Goods and Services" you have PayPal standing behind you to reverse the transaction.  This is why online love scammers always ask for it to be sent through "friends and family" because then you have no protection at all and your money is gone.
Who Are You REALLY Talking To?
If you're not sure who you're talking to, make sure you research your new love interest before sending any money. You can do this by looking up the person's social media pages and Google. This way, you'll know if you're dealing with a scammer or not. And if you don't know how to check whether your new love interest is real, you'll have a better chance of spotting a fake online identity before you send them any money.
When you're dating online, you need to be careful and cautious. Online love scammers usually make contact with you via text, but they may not be real people. Be cautious and never send money to a stranger. If you feel your new love interest is not genuine, don't send any money to them. You'll soon regret it. It's not worth it. You'll have wasted time and energy. Just keep in mind that a scammer will only ask for your financial information in order to trick you.
Online Love Scammers ALWAYS Ask For Money
Always beware of scammers who ask for money. You should never send money to a person you're not comfortable with. If your new love interest asks for money, you will be asked to provide some cash before you can meet. This person is definitely a scammer. If you are not sure about the amount of money to send, you should not send it. This way, you'll risk getting ripped off. And you'll have to pay for it, which is why you should always be careful when chatting online.
Remember, you don't need to pay any money to get in touch with your new love interest. You just need to take your time and read carefully everything your new love interest says. Then you'll be able to judge whether it's a scammer and whether you're being scammed. You'll also be able to tell if your prospective partner is a fraud. A fake online relationship will not only put you in emotional danger but financial danger as well.
Take Your Emotional "Blinders" Off
If you're in a relationship with a love interest you met online, do some research to find out more about them. Look up their pictures and do reverse image searches. This way, you'll be able to tell if your new love interest is a fake. If they ask for money, they'll never be genuine. And if they ask for cryptocurrencies, you'll be the one paying. However, the truth is that the money is being sent to a fraudulent account. You will NEVER see it again.
If you found this article informative, please give it a like and share it as widely as possible to prevent others from being victimized.  Subscribe above to receive notifications about my future posts.  I'd love to hear from you, so comment below!
Related Posts
Latest Posts

There are a lot of scams and hacks out there, and you need to be very careful about them. These can happen to anyone using…
Popular Posts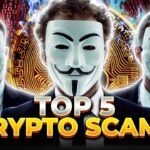 With so many people investing in altcoins and crypto tokens,…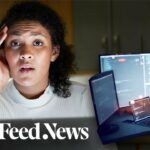 The cryptocurrency industry is attracting a lot of excitement and…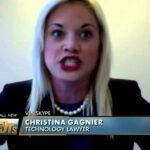 How to Protect Yourself From Online Scammers and Identity Theft…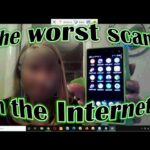 Could this be the worst scam on the Internet? These…
As anybody reading my "About Darlene" page, you will see…