Catfishing is when someone who poses as a real person on the internet, seeking money from you. A catfisher will ask for money in the early stages of a relationship, and they rarely talk to you face-to-face. People in a catfishing scam usually have no social media friends and have contradictory stories.
Romance Scams
Typically, catfishing scams occur via email or online dating websites. But this can also happen on social media platforms, such as Facebook and Twitter. The scammer promises you companionship and then makes demands, such as photos, confidential information, credit card information, or money. The catfisher can then use these personal details to commit financial crimes. While some catfishing scams are pranks, others are real, posing as a genuine person.
A catfish scammer may bombard you with compliments and claims to be in love with you. He may also say that he is "in love" with you or a soulmate. The catfishing scammer may also ask you many personal questions, including where you're living and how much money you make. If you're unsure, it's a good idea to be cautious. While this type of catfishing scam is a prank, it's not uncommon to encounter it.
How it Starts
The most common scam profile begins in the mail or via email. The story is usually about a prince who needs money to get out of jail. This criminal will request personal bank account details in order to wire money. They'll also steal your money.
Catfishing scams can be classified as crimes or scams. A catfishing scam takes advantage of the fact that people who are in love will do anything to make their partner happy. Therefore, you should be wary of the catfishing scammers and their alleged victims. If you are the victim of a catfishing scam, you need to take precautions. If the scammer has no digital footprint, it's highly unlikely that he's a real person.
If you are in a relationship with someone you met online, proceed with caution. The person may be a fake or a catfish. Be wary of people who say they're "stuck" in another country or face a "medical condition." It's important to understand that you're not being tricked by a stranger. You need to remain aware of the prankster.
Signs to Watch Out For
Once you have a new relationship with someone, it's important to be aware of the signs of a catfishing scam. If the person isn't able to meet you in person, he's most likely a catfish. The same goes for dating scammers. If you meet a catfisher, he'll often request money, or he'll try to manipulate you into sending him or her sexually explicit videos or photos in order to extort money from you. If you are the victim of a catfishing scam, it's important to stay away from this person and keep an eye out for these signs.
If you're in love, it's vital to make sure that the person is who they claim to be. The same is true for a catfisher who pretends to be a rich, wise, or attractive person. A catfish can make anyone appear like a fool. This is why you should be careful with online dating. You can't be too cautious, and if you feel uncomfortable, you might even fall for the scammers' tricks.
Warning Signs
There are a few warning signs you can look out for if you want to avoid falling for a catfish. Be sure to keep your distance when meeting people online. The only way you can know for sure that you're dating a catfish is to meet in person, so it's important to keep a safe distance. Besides being aware of the signs of a catfish, you should also be careful with your personal information.
The truth is that a catfisher uses various strategies to lure you into a relationship. Their top strategy is to exploit your vulnerability. It works with the human mind's tendency to favor attractive people. They will also try to trick you by asking you to share personal information and photos. You'll find that they'll ask you many questions in an attempt to make you feel comfortable and close. In the end, they'll only ask you money to further their fake profiles.
Catfishing Scams – Conclusion
Awareness of this scam needs to be spread.  If you found this information useful, please like and share broadly on social media so that your friends don't get trapped by these criminals.  Subscribe above if you would like to be notified when I put up new posts.
Love to hear from ya so don't be a stranger!
Related Posts
Latest Posts

There are a lot of scams and hacks out there, and you need to be very careful about them. These can happen to anyone using…
Popular Posts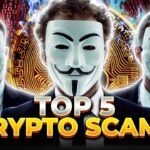 With so many people investing in altcoins and crypto tokens,…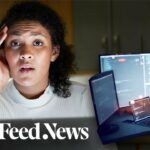 The cryptocurrency industry is attracting a lot of excitement and…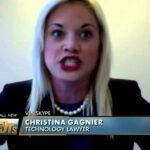 How to Protect Yourself From Online Scammers and Identity Theft…
As anybody reading my "About Darlene" page, you will see…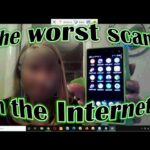 Could this be the worst scam on the Internet? These…