As the internet evolves, more people are online purchasing, looking to make money, researching or just having fun on social media. We all must watch out for new scams in 2022 so that we don't fall prey to them.
Phishing Scams
There are many types of online scams. One of the most common is the phishing scam. In this type of scam, internet thieves use fake emails to trick unsuspecting users into entering their private information on a bogus website. The website may be a bank, social media account, online shopping site, or cloud storage service. Upon clicking the link, the scammer will steal your personal information or install malware.
Phishing scams are difficult to detect. The scammers create a fake eCommerce store and direct the victims to that website. They often offer low prices on high-end luxury items but demand payment via an electronic funds transfer. You might find phishing scams while doing a search for a specific item. If you find these types of scams, don't fall for them. This is an easy way to get your information stolen.
A phishing scam starts with a popup on a web page. This annoying popup will be difficult to remove, so the victim is motivated to call a support line. In other cases, a criminal may also pose as a government or police officer, luring the victim to give out personal information. A legitimate company never asks their victims for personal information or asks them to click on an attachment.
Fake Banking Site Scam
Another common scam is the "fake banking site" scam. This involves an email from a fake banking site, often posing as a representative of a credit card company, PayPal, or another service. When you click on the link, you are prompted to enter your personal information. Once you enter your personal details, the scammers will steal your money and information. These scams also use the "fraudulent" phone number.
Social Media Scams
Another common scam involves scammers targeting users on social media sites. They may post fake links and ask for payment to access their accounts. The scammers may also have fake websites that don't exist. These websites are a source of phishing, so they are the best place to find out more about these scams. There are many other scams you should watch out for. You don't have to fall victim to the social media sites.
The Facebook platform is a popular place for scammers to advertise. Scammers use social media sites to target people by posing as a customer service or help desk representative. They pretend to be someone who can help you fix a computer problem or even get your email account back. By sending the fake email, the fraudsters will take control of your account. However, if you choose to purchase something from the website, remember to check for a return address in case it is not as advertised.
Accidental Transfer of Funds Scam
The Better Business Bureau (BBB) warns about an "accidental transfer of funds" scam. The victims of this scam send money to an account that isn't their own, thinking it's a friend or family member. When you receive the money, they ask for it back. If you're not careful, the money could disappear before you realize it.
If you've been a victim of this scam, there are several things to look for. First, make sure it's a legitimate transaction. You can be fooled by fake offers and emails. If the sender wants to make you an offer that's too good to be true, they're probably looking to steal your money. Fortunately, the Consumer Financial Protection Bureau has issued a directive that prevents these schemes from affecting consumers.
Selling Online
If you're selling something online, be wary of scammers who pose as potential buyers and promise to pay via money transfer once they receive the item. However, they never pay for the item. Occasionally, you can get fake screenshots of the payment method. Ultimately, you'll lose the money and your credit score. Don't fall for these scams! You'll be glad you acted quickly.
The criminals often use a stolen credit card to pay off their scam victims. The recipient of the accidental transfer of funds should contact the person they're dealing with. You should be wary of anyone who asks for your personal information. This could be the culprit. They could also be trying to get access to your bank. So, beware of this kind of scam! It's easy to get involved and be a victim.
Wire Transfer Scams
Many people are victims of this type of scam. Fortunately, these scams are relatively easy to spot. You should be wary of requests from people you don't know. If you're being asked to transfer money to someone you don't know, make sure you're dealing with a legitimate company. In some cases, the fraudster will even pretend to be a bank employee to steal your money.
When you're asked to wire money, be wary of a scammer's fake name and address. They'll ask you to send the money to an unknown location. Be wary of unauthorized transfers of funds. The BBB has warned consumers about this type of fraud in recent months. This scam is a new variation of the classic authorised push payment scam. If you feel you have been a victim of this scam, call the bank or card provider immediately. If the transaction is fraudulent, you may be able to prevent it or recover the money from the fraudster's bank account.
Fake Virus Scams
Hackers use various methods to steal money online. They use pop-ups and pop-unders and pretend to be a virus. These scams can cause your computer to crash, so it is important to keep your antivirus software up-to-date.
New Scams to Watch Out For in 2022 – Conclusion
You can also learn more about all of these scams by watching videos on YouTube. It is important to remember that the majority of internet schemes will be scams. So be cautious and stay alert!
Please give this post a like if you found it to be useful.  Also, share it widely so that your friends and family can be forewarned.  If you would like to receive notifications about new posts, you can subscribe above.  I would love to he
Related Posts
Latest Posts

There are a lot of scams and hacks out there, and you need to be very careful about them. These can happen to anyone using…
Popular Posts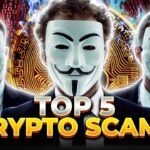 With so many people investing in altcoins and crypto tokens,…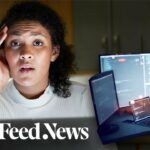 The cryptocurrency industry is attracting a lot of excitement and…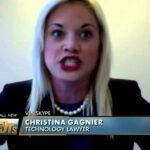 How to Protect Yourself From Online Scammers and Identity Theft…
As anybody reading my "About Darlene" page, you will see…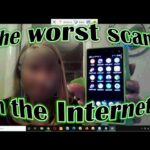 Could this be the worst scam on the Internet? These…