How to Protect Yourself From Online Scams
Want to make sure no creepy spammers or hackers get your personal info? Are you generally nervous when you get emails from banks and vendors? This video will tell answer everything you need to know on how to protect yourself from online scams!
Cyber crime is a serious problem, and millions of people fall victim every year. According to the Consumer Sentinel Network Data Book 2020, there were 4.7 million consumer complaints in 2016. Of these, 2.2 million were related to fraud. These scams caused $3.3 billion in losses. Despite the dangers of online scams, there are ways to protect yourself. In this article, you'll learn about some common ways to avoid falling victim to them.
Public Computers
When you're using a public computer, be sure to clear your cache and history after each session. It's also important to avoid auto-complete software, which can give scammers access to your personal information. Always choose a strong password, and change it frequently.
If you're unsure of your password, go to the Get Cyber Safe website for help. You can also check the Better Business Bureau for tips on securing your online accounts.
Emails
Never respond to unsolicited email. Scammers use emails and text messages to trick their victims into providing personal information. This information may include passwords, account numbers, or Social Security numbers. With this information, they can take over your accounts. Scammers use the latest tactics to deceive people. You can spot a phishing email by looking for the warning signs. However, you can't trust every message you receive.
Personal Information
Don't give out your personal information to strangers. Do not give out your credit card information over the phone, via email, or on the Internet. Contact your bank as soon as possible. Don't store credit card details in your unencrypted email account. Don't write your passwords in plain text and always change them regularly. It's better to keep your passwords secret than to share them with strangers.
Passwords
Using a password is one of the best ways to protect yourself online. It's easy to forget that your username and password are not unique. Using a password is the best way to prevent scammers from getting your personal information. Try to use a password that is hard to guess and is not commonly used on other websites. You can also avoid giving out your personal information to unknown people. Lastly, try to avoid clicking on suspicious links. These sites are the easiest way to make your information public.
Private Information
Remember to protect your private information. Scammers will often ask you for your credit card number, which will give them access to your bank account. It's important to change your password regularly, even if you're using a public computer. This is the best way to prevent scams and protect yourself. There are other ways to protect yourself. You can take precautions to avoid online scams.
Spam, spam, spam, spam…
When you receive spam emails, make sure to check the email address and sender before acting on them. Usually, scammers ask for your bank account information and other personal information before you can complete a transaction. Unless you're absolutely sure that the message is legitimate, the best option is to delete the message without opening it. These scammers will then use this information to trick you into divulging your bank account information.
How to Protect Yourself From Online Scams – Conclusion
By following these tips, you'll be able to protect yourself from scams and frauds and enjoy a more secure life. It's never too late to start protecting yourself from online scams. If you've been a victim before, don't be afraid to take the necessary steps to prevent your identity from being stolen.
If you're concerned about scams, you'll want to make sure that you're not being targeted by them. There are many ways to avoid being a victim of online scams, but the best way to protect yourself is to be careful and remain vigilant. You'll want to stay safe and not be taken advantage of. There's no need to be a victim of online scams. Just remember to be aware of the potential dangers and be aware of them.
Please give this a like and spread it widely so that others can be warned!  Also, subscribe above to get notifications about future posts and don't be afraid to ask questions or give feedback. Let your story be heard!
Related Posts
Latest Posts

There are a lot of scams and hacks out there, and you need to be very careful about them. These can happen to anyone using…
Popular Posts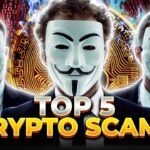 With so many people investing in altcoins and crypto tokens,…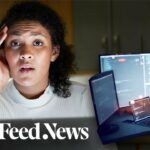 The cryptocurrency industry is attracting a lot of excitement and…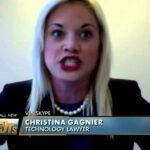 How to Protect Yourself From Online Scammers and Identity Theft…
As anybody reading my "About Darlene" page, you will see…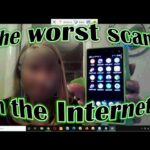 Could this be the worst scam on the Internet? These…