Exposing Nigerian Online Love Scammers
Most of us have figured out by now, that transferring our life savings into a Nigerian bank account is a mug's game. We know there's no royal fortune. No multi-million dollar return. In fact, no hope of ever seeing our money again.
Maybe that's why the men behind those dodgy emails have moved on to scams that are more sophisticated and far more callous. Now they don't just bankrupt their victims, they break their hearts as well.
How Does This Scam Work?
Nigerian love scams are common, especially among retirees. But they started to gain popularity during the internet age and have become a serious threat. The scammers use online dating sites to catch unwary singles who are looking for a new love. Often, the crooks claim that they are overseas and need money to get back to their home country. They also pose as legitimate companies that will provide you with a high-quality relationship.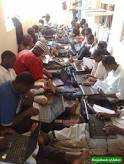 The latest investigation of these scams uncovered more than 1,000 cases of romance scams originating in Nigeria. The study estimated that over $16 million will be spent on the fraud by 2020. The influx of people from Africa has also increased the number of catfishing operations (love scams). These criminals often pose as legitimate businesses, and they take advantage of vulnerable women and ask for personal information and gifts. However, there are some ways to avoid falling victim to these schemes.
Online Dating
One of the most common scams involving Nigerians is online dating. In fact, there is a vibrant underground economy of scammers in the country. These criminals use their profiles to trick unsuspecting victims into handing over their money and personal details.
The most common way for them to start an operation is to post a profile on a dating website or social network. They may even call the victim as the first introduction. The scammers often use fictional names or use the identities of others to hide the source of their funds.
Parcel Scams
Another variation of Nigerian love scams is the Parcel scam. In this case, the victims are allegedly robbed of personal information and money, which will then be diverted to the perpetrators.
In this version of the scam, a woman in the United Kingdom first engaged with a man supposedly from Norman, Oklahoma on Facebook. The crooks posed as a prospective partner and used emotional manipulation to lure their victims into giving them money or personal details.
Nigerian Romance Scams
The scams are also known as Nigerian romance scams. Some of the victims are widows or divorcees who fell victim to these scams. However, many of the scammers are Nigerians. While they appear to be innocent in the context of love, they are not.
It is important to avoid these individuals and always remember that these men are fake. It is important to be aware of the scammers and stay away from them at all costs.
The scammers usually use fake identities and photos to attract their victims. They pose as prospective partners and play on their emotions. The scammers use various methods to get their victims to part with their money.
Often, romance scams take place on online dating sites but may also take place on social media. Some of the victims are telephoned as the first introduction to the suspect. They use false names and pretend to be real to trick victims into believing they are in a relationship.
"Looking For Love in All the Wrong Places…" – Nigeria
The scammers who work online pose as prospective partners. The scammers use emotional manipulation to get their victims to send them money, gifts, and personal information.
Often, the scammers use dating websites or social media to reach their victims. They may also telephone victims as their first introduction to each other. They may use a fictional name or a real one. The scammers also use fake profiles and photos on dating sites.
If you're looking for love, you should consider avoiding romance scams from Nigerian people.
What to Watch Out For
Despite the growing popularity of online dating, the scams are still widespread and leave victims out of pocket. It's easy to fall victim to these crooks. It is essential to remain vigilant and aware of the scammers' activities.
They are known to pose as attractive, rich businessmen, and deployed military servicemen. Some of these profiles may be linked to an organized crime ring. It's best to keep your distance from these individuals.
Among the most popular Nigerian love scams, the Parcel scam is a more sophisticated version of the classic Nigerian love-scam. It involves sending a parcel, a package, and quite a few dollars to the victim by cheque.  They then ask the victim to refund part of the payment as they "accidentally" sent to much.  Once the victim does this, the scammer's cheque invariably bounces, leaving the victim out of pocket.
If you're the victim of a Nigerian love-scam, you can expect to be scammed out of your savings. Just make sure you don't make any payments to anyone you meet online.
Check Out These Nigerian Love Scammers in Action
So 60 Minutes, Australia decided to take them on at their own game. They set up a sting of their own and it wasn't long before the sharks took the bait.
Check out the video to find out more!  Also, be sure to like and share this information for all to know.  For more scams, subscribe above to get notified each time I post.
Related Posts
Latest Posts

There are a lot of scams and hacks out there, and you need to be very careful about them. These can happen to anyone using…
Popular Posts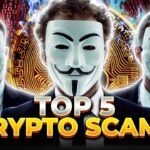 With so many people investing in altcoins and crypto tokens,…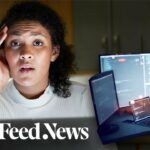 The cryptocurrency industry is attracting a lot of excitement and…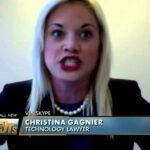 How to Protect Yourself From Online Scammers and Identity Theft…
As anybody reading my "About Darlene" page, you will see…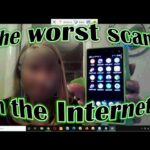 Could this be the worst scam on the Internet? These…